Advancing

Sustainable

Global
Electrification
Our global recycling platform is creating sustainable supply chain solutions for critical metals
Long term, affordable availability of battery materials is crucial to ensuring a green transition to global electrification. Shifting to a more sustainable tomorrow will require that our precious, essential and finite resources are utilized responsibly.
ACE Green Recycling
is an innovative recycling platform providing sustainable, end- of-life solutions for batteries. The company is working with players across the battery ecosystem to create localized circular solutions to ensure critical battery materials remain within the countries generating battery wastes.
We use proprietary Scope 1 emissions-free technologies to recycle multiple chemistries of Lead-acid and Lithium-ion batteries.
100% electrified, hydrometallurgical recycling process
Modular equipment, safe disassembly of batteries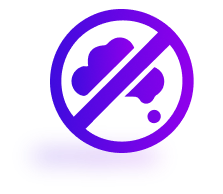 Prevents carbon emissions and landfilling
Handles multiple battery types
Lead process byproducts include Oxygen and Plastics
R&D to recover metals from mining and smelting wastes
ACE's supply chain integration coupled with our recycling technology creates a sustainable battery materials value chain.
ACE uses a diverse metal waste feed to produce a variety of reusable battery materials
Flexible technology design allows to manufacture precursors and various metal salts (Sulfates/ Carbonates/ Hydroxides) and their combinations as per customer requirements
Nishchay Chadha
CEO & Co-Founder
Vipin Tyagi
CTO & Co-Founder
Sumit Sachdeva
CEO - India
Siddharth Roy
EVP Supply Chain & Business Development
Aaron Wee
VP Strategy & Investments
Farid Ahmed
VP Global Strategy & Business Development
Meredith Matthews
VP Global Communications